My Blog
Posts for tag: smile makeover
By Catoctin Dental
April 26, 2021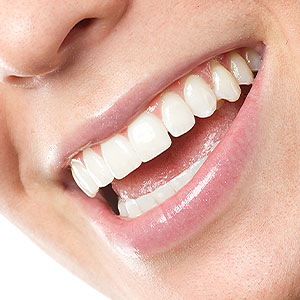 If you think your smile is beyond hope, you might be in for a happy surprise: Today's dental cosmetics can improve even the most forlorn dental situation. It could be a one-visit tooth whitening—or a total "smile makeover."
If it's the latter, your transformation journey could take months or even years—so you need some idea of where this journey will take you. That will come through initial discussions with your dentist about your dreams and desires for a new smile.
But you'll also need to consider what your dental condition will practically allow: Although your goal is a more attractive appearance, the higher priority is your long-term dental health. There's also cost—dental enhancements can be expensive, so you may have to adjust your dream smile to match the reality of your finances.
With the big picture in focus, the next step is to refine the details of your makeover plan. Nothing does this better—for you and your dentist—than to "see" your proposed smile ahead of time. This is possible with computer technology: Your dentist can modify a digitized photo of your face and smile to show the proposed changes to your teeth and give you a reasonable view of your future smile.
Another way is to create a "trial smile." Using composite dental material, your dentist fashions a temporary restoration that fits over your teeth. Unlike the digitally enhanced still photo, a trial smile let's you see what your new appearance will look like while moving, talking or smiling. Although it's removed before you leave the office, you can have photos taken to show friends and family.
You and your dentist can use these methods to make adjustments to your makeover plan before applying the real enhancements. It also eliminates any unpleasant surprises after all the work is done—you'll already know what your future smile will look like.
These initial steps are just as important as the actual procedures you'll undergo. Through careful planning, you'll gain a new smile that can improve your life.
If you would like more information on smile transformations, please contact us or schedule an appointment for a consultation. You can also learn more about this topic by reading the Dear Doctor magazine article "Beautiful Smiles by Design."
By Catoctin Dental
March 02, 2020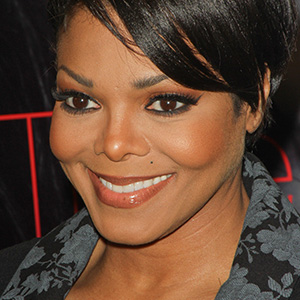 Multi-platinum recording artist Janet Jackson has long been known for her dazzling smile. And yet, Jackson admitted to InStyle Magazine that her trademark smile was once a major source of insecurity. The entertainer said, "To me, I looked like the Joker!" It was only after age 30 that the pop icon came to accept her unique look.
Jackson is not alone. A study commissioned by the American Association of Orthodontists found that more than one third of U.S. adults are dissatisfied with their smile. But there's good news—modern dentistry can correct many flaws that can keep you from loving your smile, whether you're unhappy with the color, size, or shape of your teeth. Here are some popular treatments:
Professional teeth whitening: Sometimes a professional teeth whitening will give you the boost you need. In-office whitening can dramatically brighten your smile in just one visit.
Tooth-colored fillings: If you have silver-colored fillings on teeth that show when you smile, consider replacing them with unnoticeable tooth-colored fillings.
Dental bonding: If you have chipped, cracked, or misshapen teeth, cosmetic bonding may be the fix you're looking for. In this procedure, tooth colored material is applied to the tooth's surface, sculpted into the desired shape, hardened with a special light, and polished for a smooth finish.
Porcelain veneers: Dental veneers provide a natural-looking, long-lasting solution to many dental problems. These very thin shells fit over your teeth, essentially replacing your tooth enamel to give you the smile you desire.
Replacement teeth: Is a missing tooth affecting your self-confidence? There are several options for replacing missing teeth, from a removable partial denture to a traditional fixed bridge to a state-of-the-art implant-supported replacement tooth. Removable partial dentures are an inexpensive way to replace one or more missing teeth, but they are less stable than non-removable options. Dental bridges, as the name implies, span the gap where a tooth is missing by attaching an artificial tooth to the teeth on either side of the space. In this procedure, the teeth on both sides of the gap must be filed down in order to support the bridgework. Dental implants, considered the gold standard in tooth replacement technology, anchor long-lasting, lifelike replacements that function like natural teeth.
After coming to embrace her smile, Jackson asserted, "Beautiful comes in all shapes, sizes, and colors." If you don't feel that your smile expresses the beauty you have inside, call our office to schedule a consultation. It's possible to love your smile. We can help.
For more information, read Dear Doctor magazine article "How Your Dentist Can Help You Look Younger."
By Catoctin Dental
March 18, 2013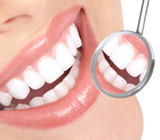 Most dental treatment has a cosmetic aspect to it since in the act of "restoring" teeth they are made to look better. The word "cosmetic" comes from roots meaning, "to adorn, dress and embellish." Here are some terms and cosmetic dental techniques that could change your smile.
The best and easiest way to remove stains on your teeth? Make an appointment to see a dental hygienist to remove unwanted stains from coffee, tea, red wine, that can discolor the outer surfaces of your teeth. Your teeth will look better and be healthier as a result.
Dental office or home whitening? Dull, dingy and discolored teeth can be whitened with over-the-counter products at home, or professionally in our office. If you use the home method, be sure to follow the manufacturers' instructions carefully to make sure you don't overdo it. In our office we can use stronger bleaching solutions with special precautions to protect your gums and other tissues and achieve whiter teeth more quickly.
Cosmetic change for back teeth? Tooth-colored composite resin filling materials are a relatively inexpensive way to replace tooth structure that has been damaged (by decay or otherwise) with non-metallic materials that bond to your natural teeth, match their color and make them stronger. (Sometimes metal restorations, like gold are advised for people who grind their teeth.)
Cosmetic change for front teeth? Tooth-colored composite resin restorative filling materials — can be bonded directly to natural tooth structure becoming "one" with it. Used to replace tooth structure damaged by decay or injury such as chipped teeth, they are especially useful for front teeth in the smile zone. And they actually strengthen the teeth as well as providing highly cosmetic tooth restorations. In artistic hands nobody will know your teeth have been changed, except you and your dentist.
Porcelain Veneers are thin layers of glass-like ceramic material that replaces the original tooth enamel. Veneering a tooth often involves some enamel reshaping or removal to accommodate the veneer. Veneers are bonded to the underlying tooth, but can be made brighter and whiter than your own enamel to cosmetically enhance your smile.
Porcelain Crowns are similar to veneers in their cosmetic appearance but they cover the entire surface of a tooth, replacing tooth structure that has been damaged, lost or has become very discolored.
Clear Aligners are a newer technique used in orthodontics (tooth movement) to move teeth into better position to enhance cosmetic change and improve biting function. A series of clear plastic trays is used to gradually move teeth to more attractive and functional positions.
Dental Implants replace the roots of missing teeth. They are placed into the jawbone and become fused with it. Once implants have integrated with the bone, crowns are attached that look, function and feel just like stand alone natural teeth.
Contact us today to schedule an appointment or to discuss your questions about cosmetic dentistry. You can also learn more by reading the Dear Doctor magazine article "Cosmetic Dentistry: A time for change."