My Blog
Posts for tag: pregnancy
By Catoctin Dental
June 14, 2015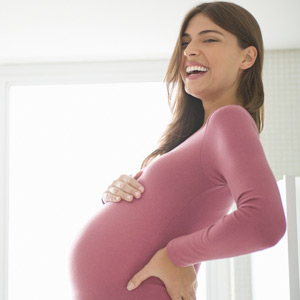 There are many health concerns when you're pregnant. And not just for you — what you eat, how you sleep or what medications or supplements you're taking all have an effect on your baby.
With so many concerns, it's easy to neglect caring for your teeth. But like other health issues, dental care affects both you and your baby and their future teeth and gum health. For both your sakes taking care of your mouth is a must.
For one thing, you're more susceptible during pregnancy to periodontal (gum) disease, an infection caused by bacterial plaque built up on teeth surfaces due to ineffective hygiene. It's believed hormonal changes increase the risk of gingivitis, the inflammation of infected gum tissues, common to expectant mothers.
Gum disease is a serious matter for anyone because of the increased risk of tooth loss. But there's another potential risk for expectant mothers: the bacteria that causes gum disease can pass through the placenta to the fetus. This can stimulate an inflammatory response from the mother that may result in a pre-term delivery and low birth weight.
There are some things you can do to protect your dental health and your baby's future health. Maintain a healthy diet with a wide range of whole foods: whole grains, fruits, vegetables, proteins and dairy products. Your doctor may also recommend iron and other supplements to reduce anemia. For the baby's dental development, be sure you're taking in sufficient calcium in your diet as well as other vitamins and nutrients. And although it's common to develop carbohydrate cravings, limit your consumption — especially sugar. Carbohydrates increase the levels of bacteria that cause tooth decay and gum disease.
Above all, practice consistent daily hygiene by brushing at least twice a day and flossing once. Be sure to visit us at least twice a year for cleanings and checkups. If you notice bleeding, swelling or redness of your gums (signs of gum disease) contact us as soon as possible.
A little extra attention to your teeth and gums while you're expecting can make a big difference in the health of your own teeth and gums, as well as build a strong foundation for your child's future oral health.
If you would like more information on dental health and care during pregnancy, please contact us or schedule an appointment for a consultation. You can also learn more about this topic by reading the Dear Doctor magazine article "Pregnancy and Oral Health."
By Catoctin Dental
October 27, 2014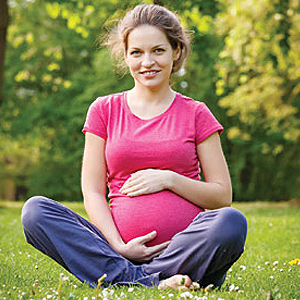 Pregnancy is an exciting time in a woman's life — but it can also generate a lot of questions about both the mother's and the baby's health. The realm of dental care is no exception.
Here are a few of the questions we frequently hear from expectant mothers, along with our answers.
Does the baby's tooth calcium come from my teeth?
This question is frequently asked by mothers who may have had dental issues and are worried they'll pass on these problems to their baby. Simply put, no — a baby developing in the womb derives minerals like calcium for their teeth and bones from the mother's diet, not her teeth. What an expectant mother can do is be sure to eat a healthy, balanced diet rich in nutrients and minerals like calcium.
Am I at heightened risk for dental disease during pregnancy?
Pregnancy does cause significant increases in your body's hormones, particularly estrogen. This can cause changes in the gum tissue's blood vessels that may make you more susceptible to periodontal (gum) disease (commonly called "pregnancy gingivitis"). It's also possible later in pregnancy to develop non-cancerous overgrowths of gum tissues called "pregnancy tumors." The heightened risk for gum disease during pregnancy calls for increased vigilance in monitoring gum health.
What should I do to take care of my teeth?
It's important to brush your teeth thoroughly twice a day with ADA-approved fluoridated toothpaste to remove plaque, a thin layer of bacteria and food remnants that adhere to teeth. You should also floss daily and consider using an anti-plaque/anti-gingivitis mouthrinse. And, of course, you should see us for regular office cleanings and checkups, or if you notice swollen, tender or bleeding gums, or other abnormalities.
Should I take prenatal fluoride supplements?
This sounds appealing as a way to give your baby a head start on strong tooth development. Studies on its effectiveness, however, remain slim and somewhat inconclusive — we simply don't have enough data to make a recommendation. What does have a solid research record is the application of fluoride to teeth in young children just after they appear in the mouth — studies involving over a thousand teeth have shown 99% cavity-free results using topical fluoride applications with sealants.
If you would like more information on dental care during pregnancy, please contact us or schedule an appointment for a consultation. You can also learn more about this topic by reading the Dear Doctor magazine article "Expectant Mothers."