My Blog
Posts for: March, 2015
By Catoctin Dental
March 16, 2015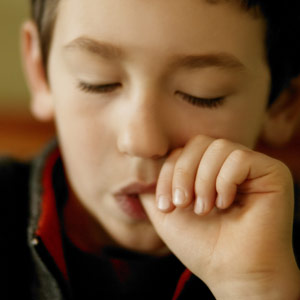 As a parent you're concerned with a number of issues involving your child's health, not the least of which involves their teeth. One of the most common is thumb-sucking.
While later thumb-sucking is a cause for concern, it's quite normal and not viewed as harmful in infant's and very young children. This universal habit is rooted in an infant swallowing pattern: all babies tend to push the tongue forward against the back of the teeth when they swallow, which allows them to form a seal while breast or bottle feeding. Infants and young children take comfort or experience a sense of security from sucking their thumb, which simulates infant feeding.
Soon after their primary teeth begin to erupt, the swallowing pattern changes and they begin to rest the tongue on the roof of the mouth just behind the front teeth when swallowing. For most children thumb sucking begins to fade as their swallowing pattern changes.
Some children, though, continue the habit longer even as their permanent teeth are beginning to come in. As they suck their thumb the tongue constantly rests between the front teeth, which over time may interfere with how they develop. This can cause an "open bite" in which the upper and lower teeth don't meet properly, a problem that usually requires orthodontic treatment to correct it.
For this reason, dentists typically recommend encouraging children to stop thumb-sucking by age 3 (18-24 months to stop using a pacifier). The best approach is positive reinforcement — giving appropriate rewards over time for appropriate behavior: for example, praising them as a "big" boy or girl when they have gone a certain length of time without sucking their thumb or a pacifier. You should also use training or "Sippy" cups to help them transition from a bottle to a regular cup, which will further diminish the infant swallowing pattern and need for thumb-sucking.
Habits like thumb-sucking in young children should be kept in perspective: the habit really isn't a problem unless it goes on too long. Gentle persuasion, along with other techniques we can help you with, is the best way to help your child eventually stop.
If you would like more information on thumb sucking, please contact us or schedule an appointment for a consultation. You can also learn more about this topic by reading the Dear Doctor magazine articles "Thumb Sucking in Children" and "How Thumb Sucking Affects the Bite."
By Catoctin Dental
March 06, 2015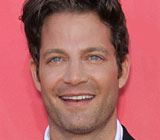 When it comes to dental health, you might say celebrity interior designer and television host Nate Berkus is lucky: Unlike many TV personalities, he didn't need cosmetic dental work to achieve — or maintain — his superstar smile. How did he manage that? Nate credits the preventive dental treatments he received as a youngster.
"I'm grateful for having been given fluoride treatments and sealants as a child. Healthy habits should start at a young age," he told an interviewer from Dear Doctor magazine. We couldn't have said it better — but let's take a moment and examine exactly what these treatments do.
Fluoride treatment — that is, the topical (surface) application of a concentrated fluoride gel to a child's teeth — is a procedure that's often recommended by pediatric dentists. Although tooth enamel is among the hardest substances in nature, fluoride has been shown to make it more resistant to tooth decay. And that means fewer cavities! Studies show that even if you brush regularly and live in an area with fluoridated water, your child could still benefit from the powerful protection of fluoride treatments given at the dental office.
Another potent defense against cavities is dental sealants. Despite your child's best efforts with the toothbrush, it's still possible for decay bacteria to remain in the "pits and fissures" of the teeth — those areas of the molars, for example, which have tiny serrated ridges and valleys where it's easy for bacteria to grow. Dental sealants fill in and protect vulnerable areas from bacterial attack, greatly decreasing the risk that future dental treatment will be required.
Why not take a tip from our favorite celebrity interior designer, and ask about cavity-preventing treatments for your children's teeth? If you would like more information about fluoride treatments or dental sealants, please contact us for a consultation. You can learn more in the Dear Doctor magazine articles "Topical Fluoride" and "Sealants for Children."