My Blog
Posts for: March, 2014
By Catoctin Dental
March 18, 2014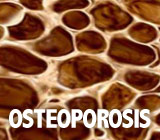 Your skeletal system plays an essential role in your physical well-being. Not only do bones physically support the body and protect internal organs, they also store minerals, produce blood cells and help regulate the body's pH balance.
As dynamic, living tissue, bone goes through a normal cycle of removing old, ineffective areas (a process called resorption), followed by the formation of new bone to replace it. For most adults, the two sides of this cycle are roughly balanced. But with age and other factors, the scale may tip in favor of resorption. Over time the bone will become weaker and less dense, a condition known as osteoporosis.
One common approach in treatment for osteoporosis is a class of drugs known as bisphosphonates. Taken orally, bisphosphonates act to slow the bone's resorption rate and restore balance to the bone's natural regenerative cycle. But while effective for osteoporosis, it could affect your oral health, particularly if you are considering dental implants.
Long-term users of bisphosphonates can develop osteonecrosis, a condition where isolated areas of bone lose their vitality and die. This has implications for dental implants if it arises in the jawbone. Implants require an adequate amount of bone structure for proper anchorage; due to the effects of osteonecrosis, there may not be enough viable bone to support an implant.
Of course, the treatment for osteoporosis varies from patient to patient according to each particular case. Another effective treatment is a synthetic hormone called teriparitide, a manufactured version of a naturally occurring parathyroid hormone. Daily injections of teriparitide have been shown to slow resorption and stimulate new bone growth. And unlike bisphosphonates, researchers have found no link between the use of teriparitide and osteonecrosis.
If you are undergoing treatment for osteoporosis and are also considering dental implants, you should discuss the matter with your healthcare team, including your physician, dentist and dental specialists. Understanding how the treatment for your osteoporosis could affect your dental health will help you make informed decisions about your overall care and future dental needs.
If you would like more information on how osteoporosis may affect your oral health, please contact us or schedule an appointment for a consultation. You can also learn more about this topic by reading the Dear Doctor magazine article "Osteoporosis & Dental Implants."
By Catoctin Dental
March 03, 2014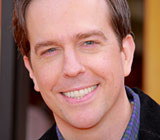 The lengths that some comedians will go to for a laugh! Actor Ed Helms, as dentist Stu Price, pulled out his own tooth in the movie The Hangover. Or did he? Turns out Helms really is missing a tooth, which never grew in. When he was in his late teens, he received a dental implant to make his smile look completely natural.
Helms told People magazine he wasn't exactly eager to remove the implant crown that had served him so well for almost 20 years, but there was no better way to do the famous tooth-pulling scene.
"We started to do different tests with prosthetics and blacking it out and nothing worked," Helms told the magazine. Helms' dentist said it would be okay to take the implant crown out. "My dentist was really into it," Helms said. The rest is movie history!
Congenitally missing ("con" – together with; "genital" – relating to birth) teeth are inherited and actually quite common. More than 20% of people lack one or more wisdom teeth, for example. These would not usually be replaced if missing (in fact, wisdom teeth are often removed) but it's a more serious issue when the missing tooth is in the front of the mouth — and not just for aesthetic reasons.
When a particular type of tooth is missing, it disrupts the pattern and function of the teeth. If left alone, sometimes the existing teeth will shift to close the gap. It's like removing a brick from an arch — the rest of the bricks would fall together in a different formation (or collapse entirely). And when upper and lower teeth don't come together properly, they can't function well.
The best treatment for this type of situation is the one Ed Helms had: a dental implant. They look and function like real teeth and do not attach to or damage adjacent teeth as other tooth-replacement options might.
It is important that a child with a congenitally missing tooth wait until jaw growth is complete — different for every person but usually in the late teens — before getting an implant. Otherwise, the artificial tooth might eventually appear too short when the person has stopped growing. In the meantime, there are temporary tooth replacements that can be made.
If you would like more information about options for congenitally missing teeth, please contact us or schedule an appointment for a consultation. You can learn more by reading the Dear Doctor magazine article "When Permanent Teeth Don't Grow." Dear Doctor also has more on "Teenagers & Dental Implants."